Welcome to Hawaiian Moons Natural Foods!
Open Every Day 8am to 9pm
2411 South Kihei Road
Kihei, HI, 96753
808-875-4356
info@hawaiianmoons.com
Coming Soon!!
New & Improved Hawaiian Moons!!
Aloha! Hawaiian Moons Natural Foods is expanding into the adjacent space formerly used by the Sports Page bar, and is creating one new redesigned and improved shopping and eating experience!
Our most exciting addition will be our new Juice Bar and Deli Café, serving fresh organic juices, smoothies, acai bowls, organic coffee, organic espresso, organic cold brew coffee, and Awaken Foods kombucha on tap! We will also be serving fresh sandwiches and paninis, Maui Cattle burgers, Veggie and Vegan burgers, breakfast foods, and more!
We are very excited for our improved store layout, including more chill and frozen foods, a new salad and hot bar, 2 more register lanes for convenient express checkout, and wider aisles for your shopping convenience. We will even have an area to sit and enjoy your food!
We expect to open our new space by the beginning of June, and temporarily close our existing space for the remainder of that month for renovations. During June, we will have our new Juice Bar and Deli open, along with our Salad and Hot Bar, Supplements and Bodycare, and a limited area for our top sellers in chill grocery, produce, and dairy products.
We ask for your patience and understanding during our renovations.
By July, we expect to have our entire space finished!
Mahalo!
Hawaiian Moons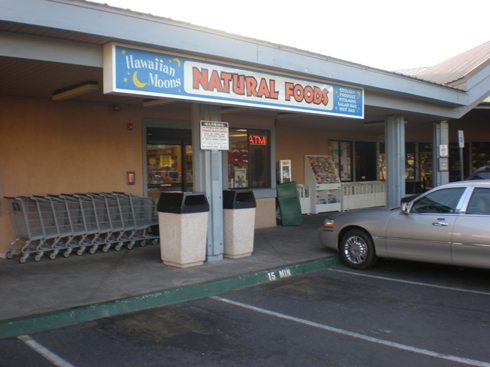 Check out our Instagram Feed!